We just shipped off a parcel filled with 10
'Message in a Bottle'
favours to a bride-to-be in Martinsville, Indiana. Cheryl and I love the touching stories that we hear about how our customers plan to use our creations. This particular customer plans to give out these bottles to everyone in her bridal party to write a note inside. Then they will all throw their bottles into the sea. What a great way to make memories on your special day! I have asked her to send us a photo of this event and hopefully she will allow us to post it here as well.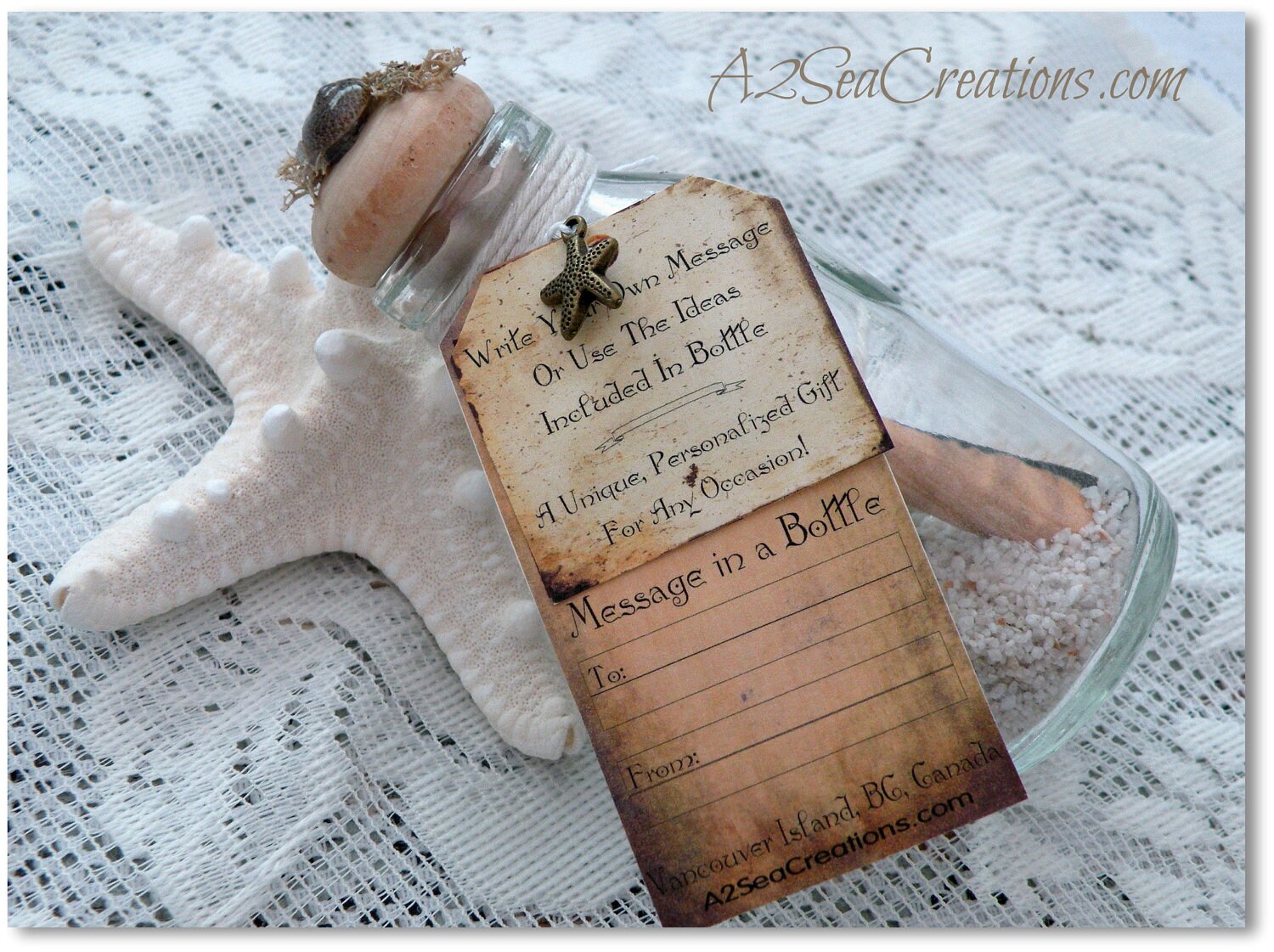 One of the things I enjoy most about having a
site on Etsy
is the communication with our customers. And it is a neat feeling knowing that our creations are in homes all over the world. It makes our vast earth seem a little bit smaller. After all, we really are all neighbours in one way or another.
Micki of
A2SeaCreations
and
A2SeaPhotography
on Etsy